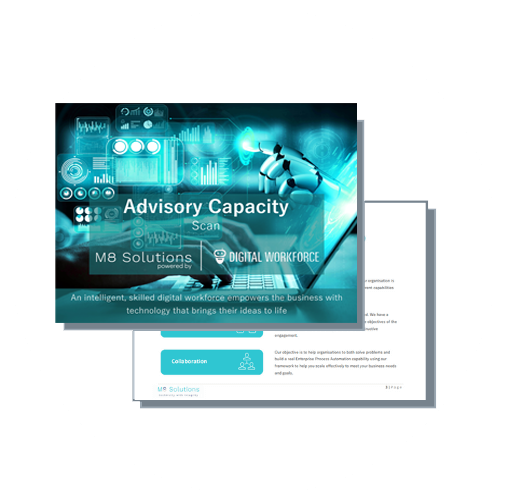 Sign up to have an RPA Advisory Capability Scan for your organisation
RPA Advisory Capability Scan
Free expert advice
Whether you are at the beginning of your digital transformation, or you need help to scale it, the RPA Advisory Capability Scan can help.
Bringing a wealth of experience to help you achieve optimal and sustainable results.
An RPA expert works with your organisation to understand what capabilities you have in place already and where we can help. Our advisors help you to build a scalable, performing and profitable process automation capability.
Based on our RPA principles we will help you to think big, start small and scale fast.
Fill in the form and download the RPA Advisory Capability Scan pack today.
Register your interest in the RPA Advisory Capability Scan for your organisation and download the pack