Digital Transformation
Transforming to meet the changing needs in healthcare whilst exploiting the benefits of digital technologies

Digital Transformation with M8 Solutions
Investment in digital transformation has increased since COVID-19 turned the world upside down. The impact of the pandemic — lockdowns, employees working from home, economic downturn — have accelerated the need for digital services in healthcare. All sectors have had to quickly pivot to entirely new business models to support flexibility, efficiency and cost control.
Few healthcare organisations have managed without significant changes - those who are thriving are those who have embraced a digital service mindset.
There is no excuse to stop investing in talent - it's quite the opposite. Technologists, especially those with cybersecurity and cloud computing skills, are in higher demand than ever before. There is no indication that will change in the near future. The only viable solution is to collaborate with an organisation that listens acutely and understands your unique requirement - then promptly fills that gap allowing the development of, and upskilling of your in-house team – this is where M8 Solutions brings value - our trusted partners are carefully selected - we collaborate with only the best organisations, the best people, highly personable, qualified, and experienced, allowing us to provide customised support according to project requirements and your specific organisational needs.
Hear what Vince has to say.....
"Paul and the Team at M8 have been an invaluable resource for me over the past 2 years and continue to be. Not only from a supplier perspective but in general - a safe, honest, reliable pair of hands as and when needed.
Transforming to meet the changing needs of our organisation - a complex and diverse environment whilst exploiting the benefits digital technologies bring is a real challenge – Paul and his team have been stoic.
Initially, Paul was instrumental in assisting me and my team with a range of management consultancy services which was not without challenges. M8 Solutions have been thoroughly flexible and reactive when needed to ensure a smooth delivery and one which has often changed course. The M8 Team have delivered resource and continue to attend to my organisations requirements with a creative open approach to getting the job done."
Vince Gatrick
Director of Digital and Technology
Age UK
The 5 essential components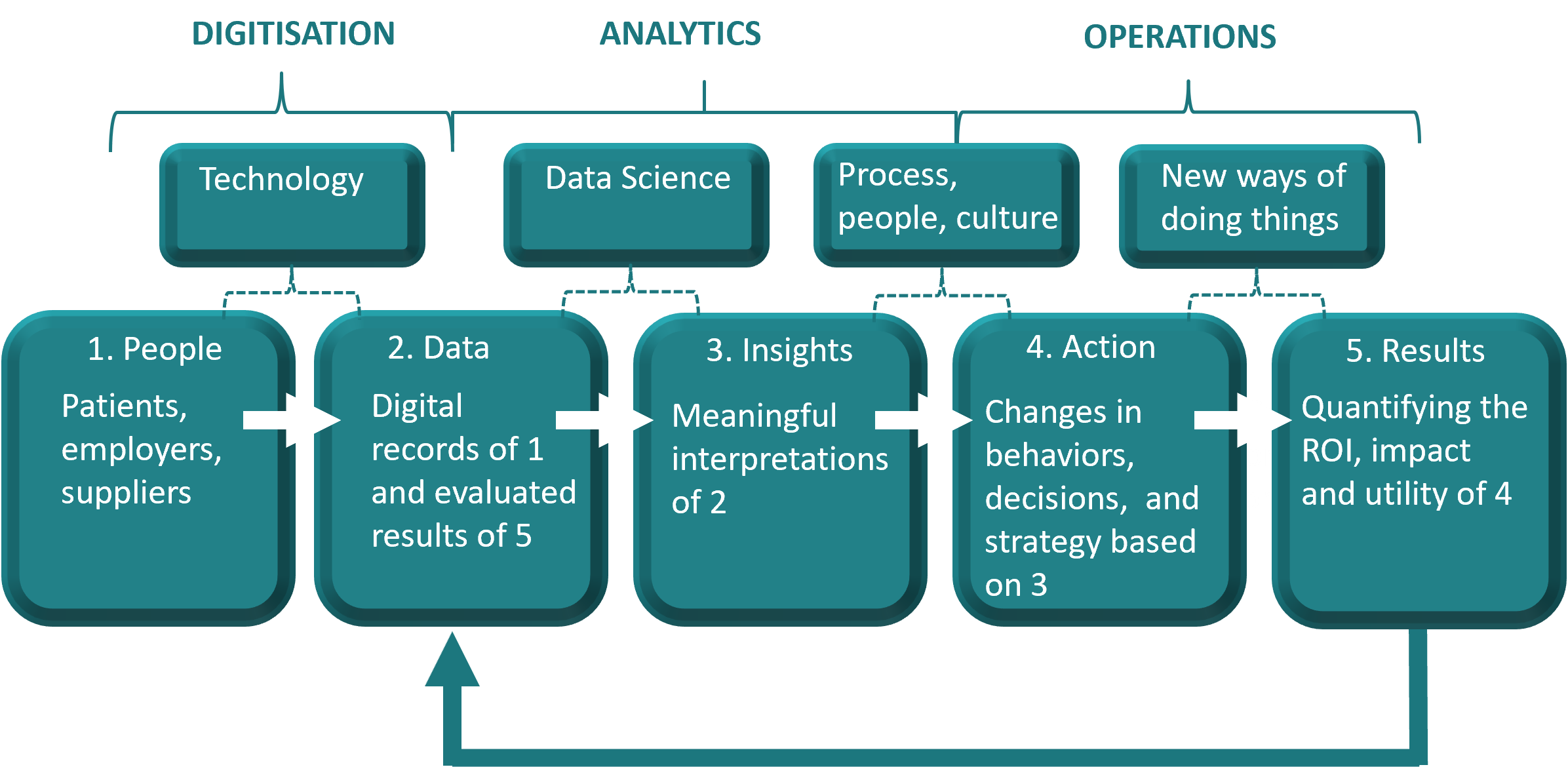 Change, at scale and at pace, is the only real constant in Healthcare.
Transforming to meet the changing needs of the healthcare environment and an increasingly volatile, uncertain, complex and ambiguous world is top of the agenda. Doing this whilst exploiting the benefits digital technologies bring, is a real challenge. M8 Solutions is ideally placed to be your transformation and change partner, to face these challenges alongside you and your team. Our selected partners are experienced, capable and skilled consultants who have specialist experience in healthcare.
Upskilling and Building c

lient
c
apabilities
w
hilst
d
riving
d
elivery is a key focus for M8 Solutions in healthcare.
With change as a constant and an ongoing need to do more with less staff, you cannot have an ongoing reliance on external change support. This is where M8 Solutions focus on upskilling and enabling healthcare in-house teams during delivery – this adds particular value. We deliver alongside your in-house teams, improving their skills and abilities as we work with them. This is our default way of working, not an expensive extra and it drives true sustainable benefit beyond our engagement.
Let M8 Solutions support your organisation through your digital transformation
With M8 Solutions you don't need your team to be experts in all areas of digital transformation, you can trust that we will help you to identify the correct solutions and deliver the optimal transformation services for your growing organisation.