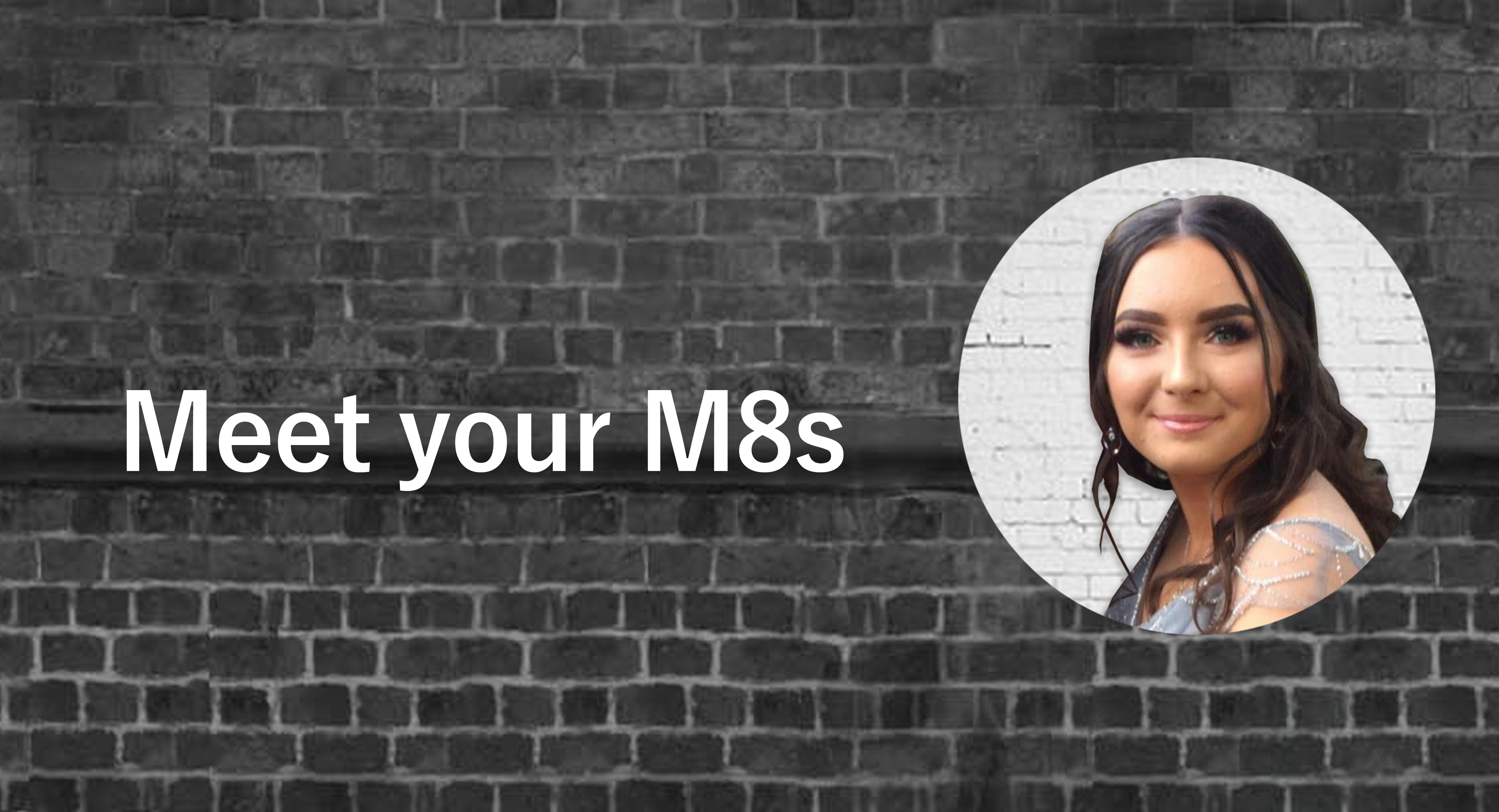 Our team at M8 has evolved over the last couple of months, bringing in new faces and new skills to the company. We thought now would be a great time to pose some questions to the team and get some insights into what makes our new M8s tick!
Katie Wheatley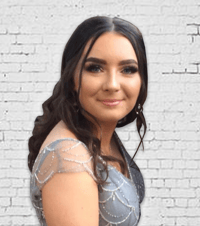 What do you do at M8: I'm an Apprentice Healthcare Consultant
Do you have any nicknames: Wheaters, Wheato, Wheatdog, to name just a few- it's surprising what people manage do with the word 'Wheatley'.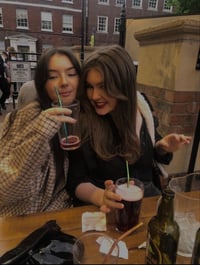 Do you have any hidden skills: I'm not bad with history, I prove very useful in a quiz.
What is your favourite food: Anything that involves noodles.
If you could do anything today, what would you do: Find out what happened to Amelia Earhart and dye my hair. A day in Hyde Park wouldn't go amiss either.
Apart from working at M8, what's your dream job: A tour guide somewhere in Italy.
What do you most enjoy doing on your day off: Seeing friends, reading, and listening to music.
Where is your favourite place: Anywhere with my favourite people.
Where would you like to visit on holiday: Northern Italy.
What is your favourite tv show or film: 'Fleabag' without a doubt.
Who would be at your fantasy dinner party: Sylvia Plath, Remus Lupin, Oscar Wilde, Alan Rickman. And Taylor Swift for good measure.
What is your favourite drink: You can't go wrong with a mojito.
What is your biggest accomplishment outside of work: Passing my theory test first time on ½ a days worth of revision, failing 99.9% of the mocks I took on the way to the test centre. Completing my A-Levels and getting offers from all my chosen Universities is certainly high on the list too.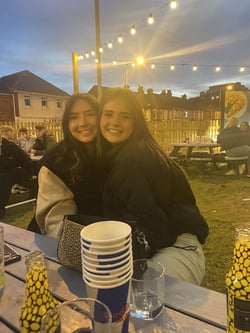 What is your favourite joke: I can't say I have one that could be printed on a public website.
Who is your favourite band: If you can easily pick one I don't trust you - I'm looking at you Paul. It's a hard choice between The Smiths, Mazzy Star, and Fleetwood Mac.
What character from film, tv or literature do you most identify with: I wish I could say Jo March, Jane Eyre, or Elizabeth Bennett, but Bridget Jones and Sylvia Plath would probably be more fitting. Although, I'm not entirely opposed to the idea of Colin Firth and Hugh Grant fighting over me.
What's your favourite colour: Light blue. What could you possibly do with this information?
What annoys you most: Answering invasively personal questions. Only joking. Slow walkers.
What did you want to be when you grew up: I wanted to be a poet or an author. I never managed to finish writing a single book but I did come 3rd in a poetry competition so there's that.
Who was on your bedroom wall when you were a kid: Aged about 14, I got a huge sticker of Morrissey on my wall, signature and everything. I think it's safe to say that choice didn't age well.
Last but not least, next time we'll be finishing up with an insight into the wonderful world of M8's Co-Founder Tracy Scriven. In the meantime if you'd like to keep up to date with all our latest goings on, click the buttons to follow us on Linkedin or Twitter Follow @m8_solutions