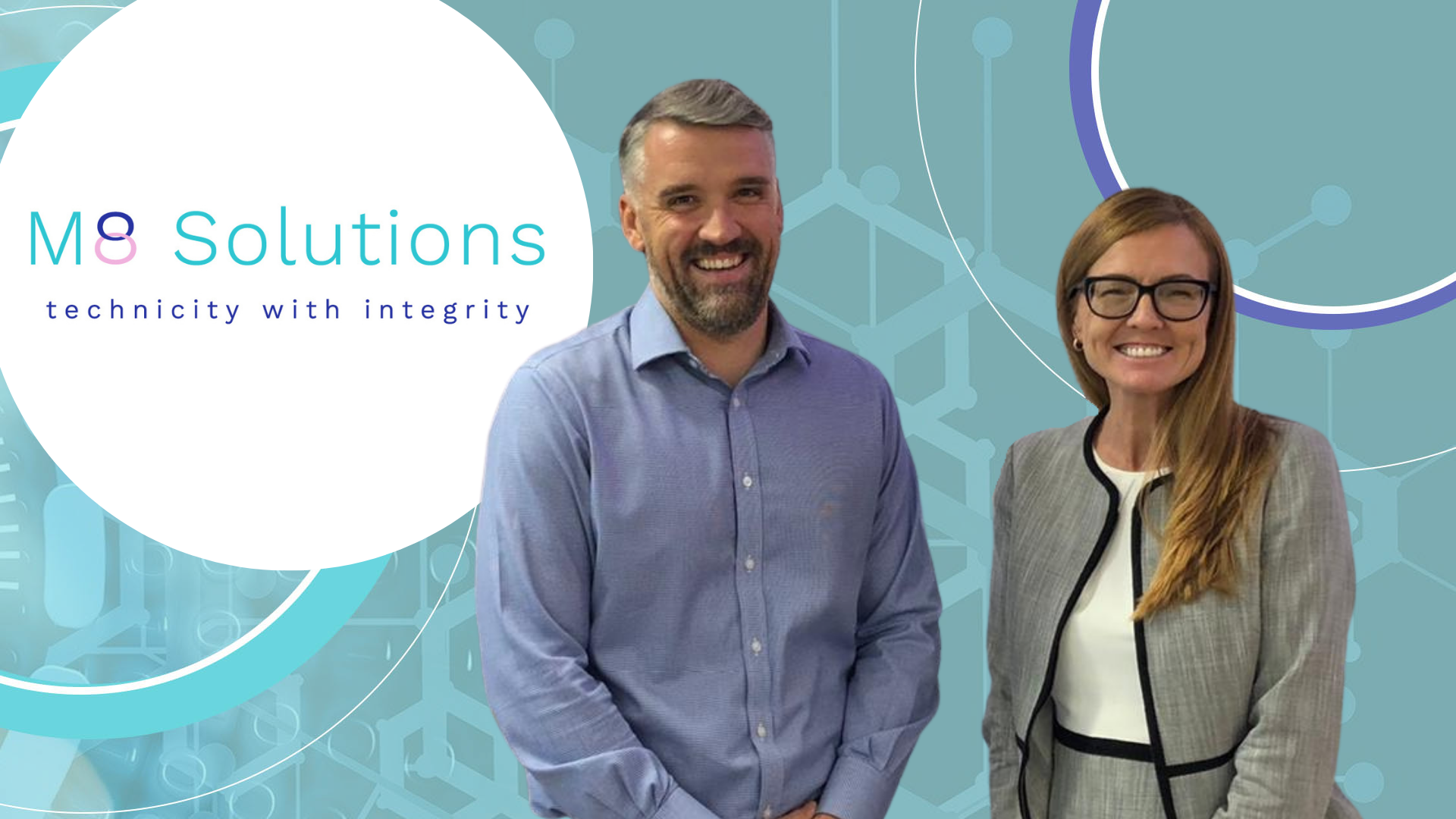 You won't have heard of us before, that is because we are new. Like, seriously new.
We are the new way of finding & implementing technology solutions, we specialise in core IT services and Robotic Process Automation.
We work with the leading providers of technology in the sector to provide optimal IT solutions for large and complex organisations.
And we do it all with integrity.
But what does that really mean?
Well, we have worked in IT for long enough to know that most people will recognise this scenario: you procure a new IT solution. You are promised the biggest, shiniest, most innovative and cutting-edge solution, there is nothing better. You are going to be a hero in your organisation. But months (or years) down the line, your big, shiny, innovative, cutting-edge solution has proved to be… underwhelming. And you've spent way more than originally planned. We get it, we have been there.
That is not how we roll.
How we roll:
M8 Solutions is founded on the premise that IT providers need to do better. M8 Solutions is a company that delivers what is promised. We take care of our customers long after the big, shiny, innovative solution is in place and we ensure that the full value of the investment is realised. Our customers are confident that they have not only had the best solution for their needs but that they have fulfilled the potential of the solution.
How can M8 Solutions make such bold claims?
Meet the team:
Co-founders Tracy Scriven and Paul Hinchy met in 2015 at the North Manchester General Hospital. They were there to help the Trust to implement a new technology solution. For the next few years, Tracy and Paul worked together and realised that they were closely aligned on their core values and ambitions.
Paul Hinchy, Lead Consultant and Co-Founder sums it up, "M8 Solutions is a company built on integrity. Tracy and I have worked together, shared the same issues, collaborated and succeeded whilst building a solid friendship and now, business partnership. Working to deliver RPA, Core and Innovative technologies on a bedrock of integrity means our customers are assured that M8 Solutions is listening and striving to deliver excellence at every turn. Our relationships mean everything to us, we're passionate and determined to succeed, just ask our mums."
Tracy Scriven, Lead Consultant and Co-founder agrees "I have worked in the IT industry for my whole career and I have seen great examples of innovative solutions make a real difference in organisations. But I have also seen the opposite and it is so hard on everyone involved.
"Paul and I are experienced enough in the IT space to recognise that we can make a positive difference for our customers. My specialist sector is the NHS, I love it and I am honoured to have worked alongside some truly incredible, hard-working, inspirational leaders who have implemented game-changing IT solutions. I am so excited about M8 Solutions as we are going to ensure that we are doing it correctly, right from the start. We will be around for every step of the journey, even the bumpy bits!"
Growing the team:
Tracy and Paul have started growing their team. Ben Ganley is their Head of Technical and he brings with him extensive experience in session initiation protocol (SIP), telephony, networking, contact centres and software installation. He has a strong background in Microsoft from strategy to deployment. But most importantly, Tracy and Paul have worked with him and they know that he holds the same values that they prioritise. Ben says, "I am delighted to be part of the M8 team, I know that I can help them to deliver an IT solution that is perfect for the customer with excellent service throughout the customer journey."
Claire Bradley is the Head of Brand Marketing for M8 Solutions. She she has a wealth of experience in marketing for the IT industry and has a proven track record with delivering innovation, driving a clear vision and managing market-leading brands. Claire says "I have worked with Tracy and Paul before and my experience with them was always that they would do anything in their power to ensure that their customers were well taken care of, they would both move mountains if it meant it would help their customers to achieve their goals. When they approached me about M8 Solutions I didn't have to think twice, I am so pleased to be working with such a forward-thinking, reputable and principled organisation."
M8 Solutions will initially be focusing on the implementation of Robotic Process Automation (RPA) in the Healthcare and Public Sectors. Robotic Process Automation is the intelligent automation of mundane, repetitive business processes that are usually done by humans. By automating these processes, an organisation can reallocate staff to more meaningful work, reduce the amount of time that the automated tasks take to complete (as bots don't need to finish work on a weekend) and reduce errors. Paul says "RPA is proving to be transformative for many large, complex organisations. I have seen Sefton Council reduce their Council Tax Direct debit payment times by 80% with the introduction of RPA. Similarly, using RPA, Luton Council were able to save 35% of the funding provided to alert the DWP on claimants by using RPA to match and check records. These are real, tangible improvements that are directly attributed to the implementation of RPA in the Councils."
Tracy adds "There are countless opportunities for the NHS to implement RPA and see immediate benefits. We know that staff in the NHS are stretched thin and nurses and clinicians are desperate to spend more time with patients and less time on mundane, repetitive tasks. With RPA, Trusts can immediately reallocate staff on to more meaningful and rewarding work."
M8 Solutions has bold goals and the team in place to deliver against those goals. They are aligned on the goal to deliver Technicity with Integrity and they welcome the opportunity to discuss how they can help. They invite you to visit the rest of their website and get in touch with them to discuss how they can help your organisation.